Amarpreet Kaur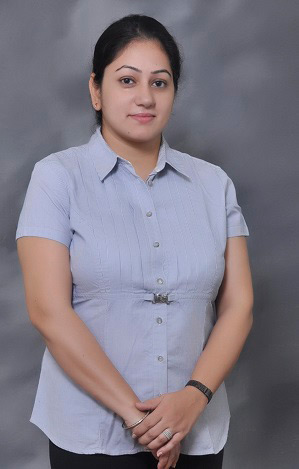 An alumnus of Indian School of Business, Hyderabad, Amarpreet is founder and Partner – Performance & Culture, Diversity & Inclusion at HRhelpdesk.in. The company which was founded in September 2010 and works on a unique concept of work from home supporting women professionals who choose to pursue career opportunities outside of the practice of travelling to office. Over the years Amarpreet has been involved in consulting Indian, Japanese and American clients in building, stabilising and efficiently running the people agenda in their companies.
While Amarpreet has expertise in the area of Human Resources, the notable projects that she has lead are in the area of compensation benchmarking including locational feasibility exercises and helping organizations design their compensation philosophy. She has also been involved in designing, developing and benchmarking people policies for new and existing businesses. A long term strength that lies in the team is of running the HR function for the company as an outsourced activity, notable among these projects has been supporting a US based MNC for over 3 years. Given the national focus on safe workplaces, she has been instrumental in training teams on prevention of sexual harassment and has been involved as a member of the POSH (prevention of sexual harassment) committee investigating and driving matters to a logical conclusion.
Amarpreet has a total of 13 years professional experience. She is certified in Total Rewards by Aon Hewitt and is a
certified MBTI practitioner. Amarpreet can be reached at amarpreet@hrhelpdesk.in.
View Amarpreet's LinkedIn profile to know more about her.
Mandeep Singh
An alumnus of Indian School of Business, Hyderabad, XLRI, Jamshedpur and IIM-Bangalore, Mandeep is Partner – Talent & Rewards at HRhelpdesk.in. In his previous roles Mandeep has worked with Vodafone, Metlife, Aviva, BMR Adviors and Naukri dot com. Over the years he has had extensive experience and successes in the area of people management and has shown some unique and high impact contributions to the companies he has been associated with.
He brings on the table expertise in HR Strategy, Talent Management and Rewards.
Mandeep has experirnce both as a HR consultant and as a corporate Human Resource professional having experirnce in a wide range of industries and sectors.
Mandeep has a total of 17 years professional experience. He is certified in Hogans, SHL, Thomas profiling, Mercer and Hay job evaluation to name a few. Mandeep can be reached at mandeep@hrhelpdesk.in.
View Mandeep's LinkedIn profile to know more about him.
HR Consultants
A dedicated team of HR professionals having an average experience of 8 years. The team has extensive experience in HR operations, generalist, engagement, consulting, rewards and training roles. The team members present a working experience in various industries, thus presenting a unique blend of HR experience providing an all round HR Outsourcing and HR Consulting experience.
Want to join us? Click here and start a communication with us, we will be happy to understand your interest and skills for opportunities to work together.